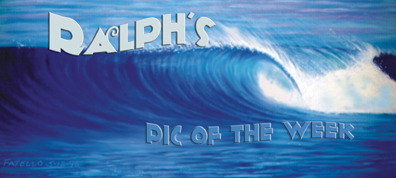 Got good surf pics? Send em off to me directly.
(See link below) Just make sure they're NOT huge files.
In fact if you have any questions about the size, email
me first and I'll write back.
Start shooting crackie!!
Ralph Pic Of The Week
If you want to access the Pic of the week from past weeks click here.
Archives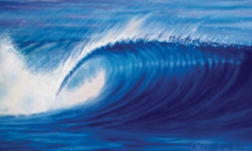 Click On Wave to Go Back to The Top.
Today 2005. Mike Moran In Mexico
I was so freaking impressed with these photos that I HAD to feature Mike on a page of his own. LOOK AT THESE WAVES! Are you shitting me? Look, anytime one of our own travels outside of New England and makes a statement like this we need to give the PROPS and SHOUTS OUT LOUD! Mike took that Longboard out in some heavy Puerto Beach Break Bombs and came back home with a batch of memories that will last a lifetime. Look at these photos. And the next time you run into Mike give him a nod. Let him know, that you know, just what he did down in Mexico.
Photos by Rueben Pina